In diesem TechCheck möchten wir euch die Xbox One X vorstellen. Seit Ende 2017 ist die Xbox One X auf dem Markt erhältlich. Die neue Generation soll Gaming in richtigem 4K ermöglichen und 40% Leistungsstärker sein, als die anderen Konsolen auf dem Markt. Möglich macht dies ein Custom AMD-Prozessor mit 8 Kernen, welche jeweils 2,3GHz Leistung versprechen. Hinzu kommen die 8GB RAM und ein 12GB GDDR5 Grafikspeicher mit einer Anbindung von 326GB/s und einer 6 TeraFLOPS GPU.
Alle XBox One Spiele und Zubehör sind mit der One X kompatibel. Neben den 2 HDMI-Anschlüssen bietet die Konsole auch 2x USB 3.0, einen IR-Ausgang, Netzwerkanschluss und den bekannten Stromanschluss., welchen wir bereits von der Xbox One S kennen. Ebenfalls wird DTS und Dolby ATMOS unterstützt.
Unboxing der Spielekonsole
Die Xbox One X wiegt 3,81Kg und wird in einem schwarzen Karton kompakt geliefert. Sicher verpackt kommt die Konsole bei uns an und wir können es kaum erwarten, das gute Stück endlich in den Händen zu halten.
Beim öffnen des Kartons fällt uns sofort eine Lasche ins Auge. In dieser befinden sich ein Probemonat Xbox Live Gold und einen Testmonat des Xbox Gamepasses. Ziemlich nett von Microsoft den Spielern so schonmal einen ersten Start zu ermöglichen. Neben der Konsole wird uns natürlich der passende Controller, ein Netz- und 4K HDMI-Kabel, sowie die Bedienungsanleitungen geliefert.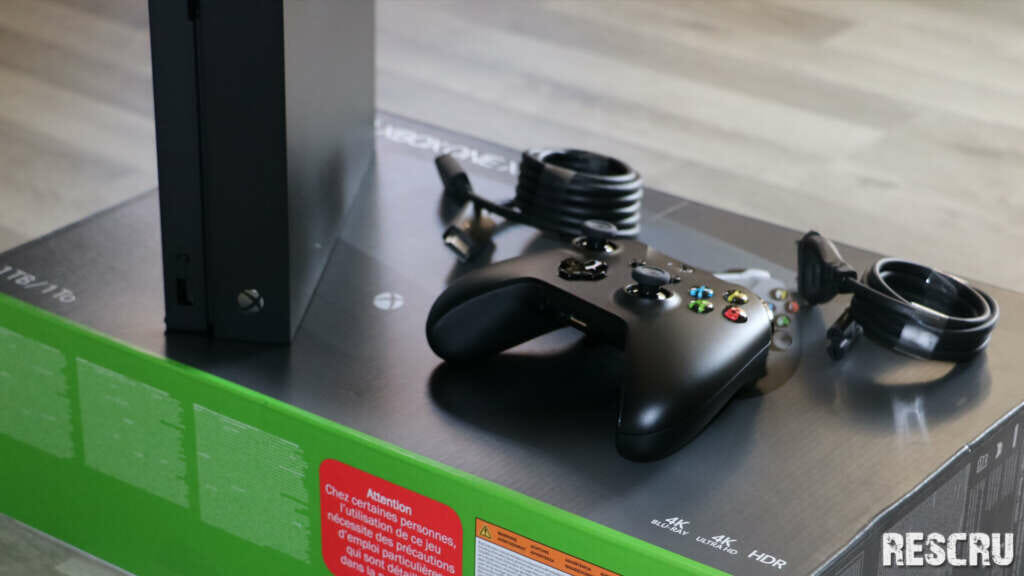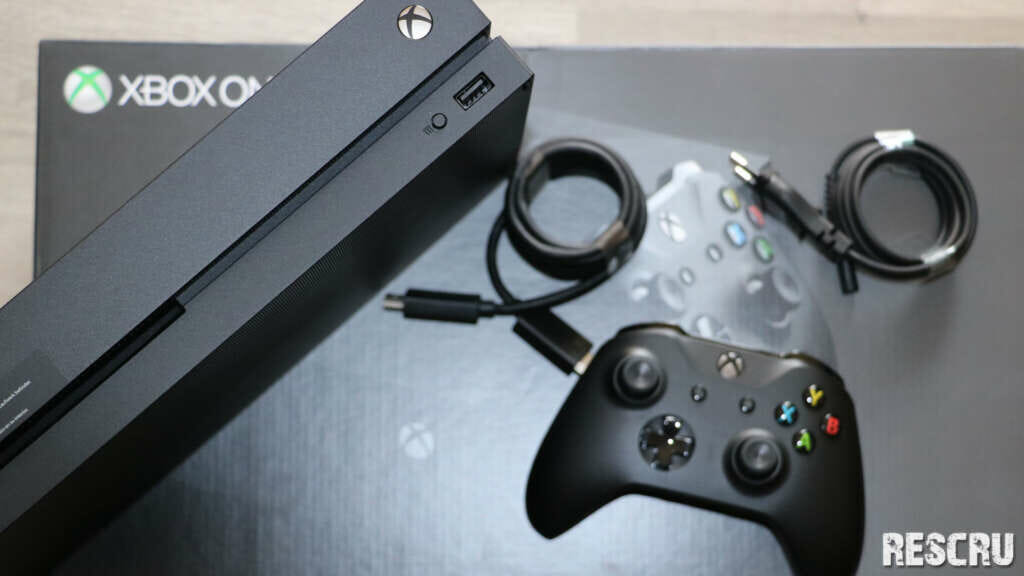 Wir sind uns nicht sicher, ob an dem Controller bei der One X etwas geändert wurde, aber wir finden, dass er sogar noch etwas besser in der Hand liegt als bei den voherigen. Fühlt sich gut an und hat eine tolle Haptik.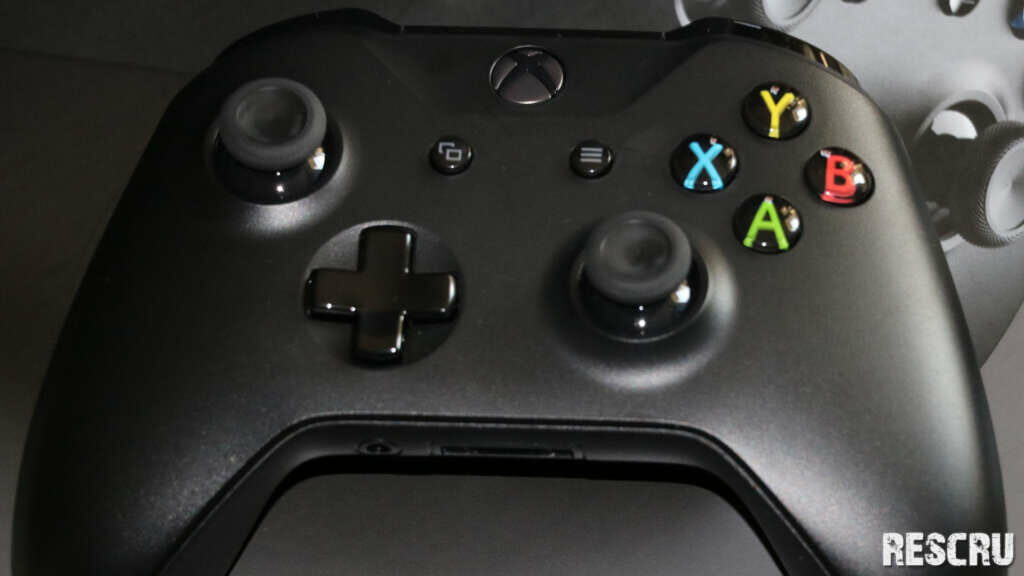 Nachdem alles angeschlossen und verkabelt ist folgt die Update-Routine (ca. 1GB) und die Ersteinrichtung. War man bereits im Besitz einer Xbox One können die Einstellungen problemlos übernommen werden – die Xbox findet diese automatisch und richtet alles ein. Das WLAN-Modul überzeugt erneut mit einer guten Anbindung. So konnten wir zum Beispiel diverse Spiele mit ca. 150MB/s im Durchschnitt downloaden, der höchste Wert lag bei rund 172MB/s.
Endlich im Betrieb bzw. Spiel angekommen Xbox One X
Natürlich wollen wir uns nicht nur die Konsole von außen angucken, denn es geht immerhin darum, ob sie halten kann was sie verspricht. Welches Spiel eignet sich am Besten dazu, damit die Xbox zeigen kann was sie kann? Genau, das frisch erschienende Shadow of the Tomb Raider. Angepriesen mit 60 FPS und in 4K. Erstmal vorab: Jeder der eine PS4 Pro zu Hause hat, der wird wissen, dass diese schonmal abheben kann wie ein Düsenjet. Hier hat die One X den ersten Pluspunkt bei uns gesammelt. Selbst bei über 10 Stunden Tomb Raider mit 4K Auflösung, gab die Konsole keinen laut von sich. Als wäre die grafische Leistung ein Klacks. Da hat Microsoft wirklich sehr gute Arbeit geleistet.
Auch die Spiele sehen einfach fantastisch aus. Mit vielen Frames, hoher Auflösung und kurzen Ladezeiten, kann die One X uns aufjednefall überzeugen. Allerdings heißt das nicht, dass ihr jetzt losrennen sollt und eure Playstation 4 oder XBox One S eintauschen müsst. Die XBox One X ist ein Update, was man machen kann, aber wirklich nicht muss – außer man legt wirklich großen wert auf Performance und True 4 K Gaming.
Wem das Schwarz allerdings nicht zusagt, der kann beruhigt sein, die One X wird auch bald in weiß erhältlich sein.